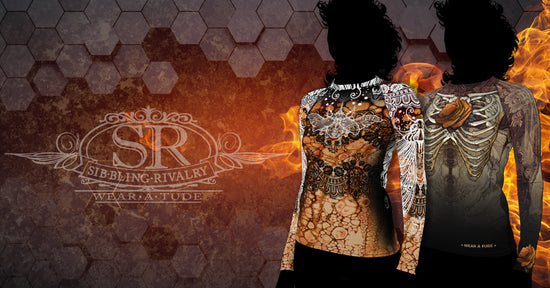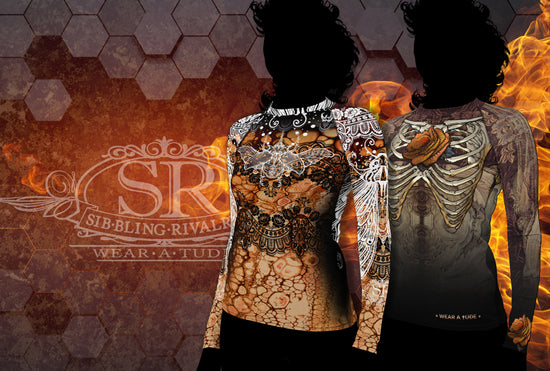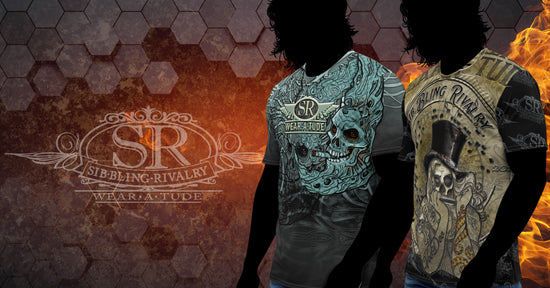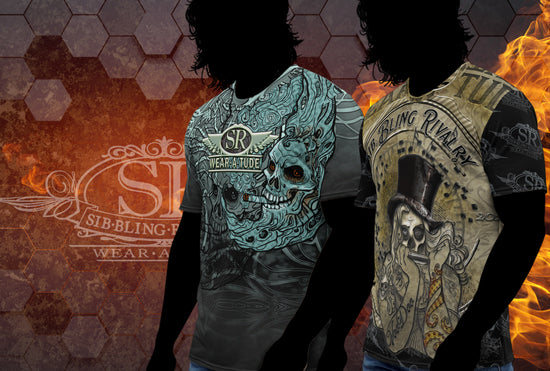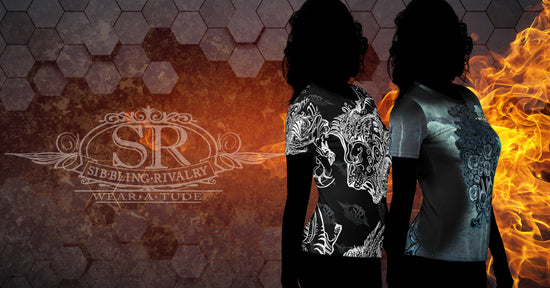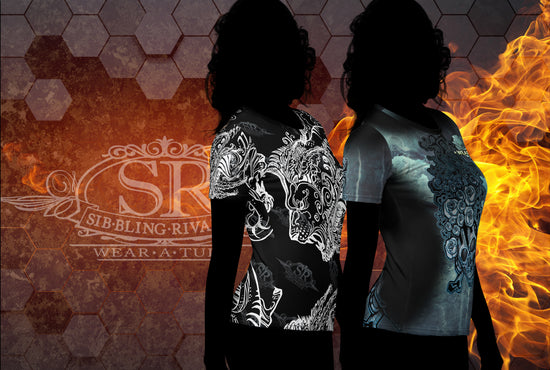 Rock N Roll Fashion
Extreme Graphics
Rich coloured inky images in tattoo art style. Our images cover seam to seam making a bold impact that are perfect for the stage or just standing out in a crowd.
Self Expression
Authentic Designs
Clothing that has brilliant, Authentic designs that are completely unique from other graphic wear.
Superhero
Rocker Spirit
Our ladies long sleeve shirts have such an impact that they will feel like a Rock N Roll Superhero in them.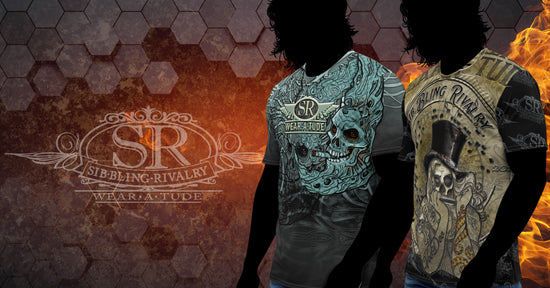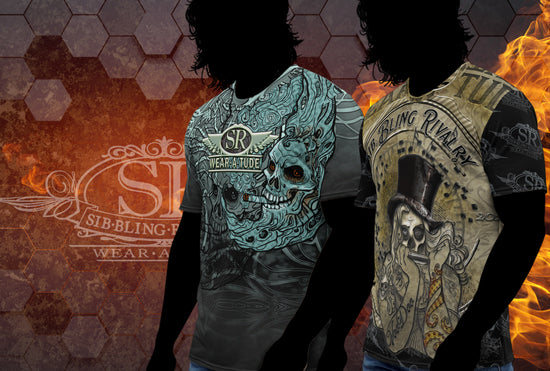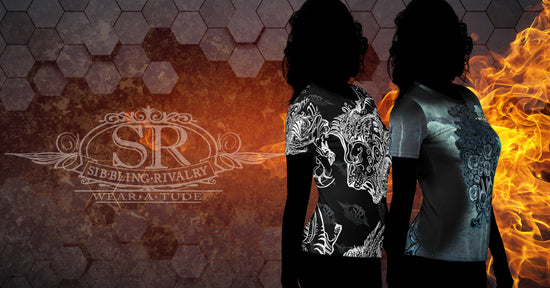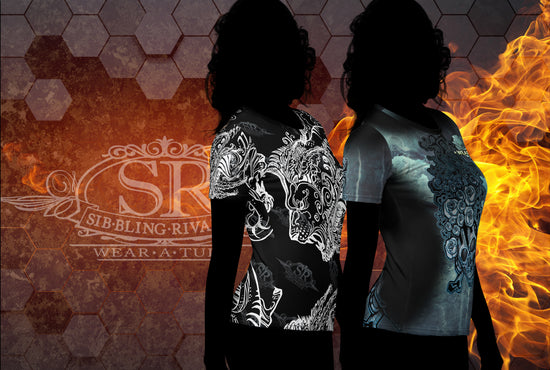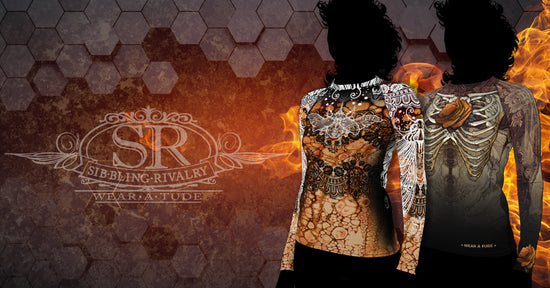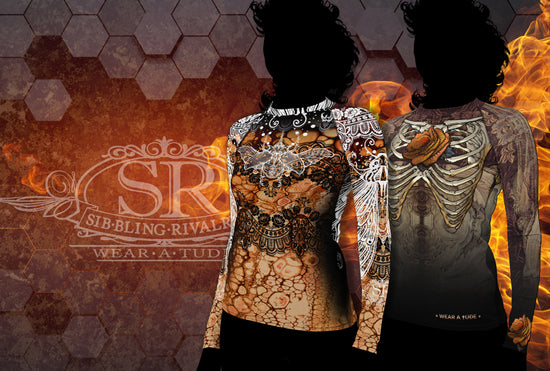 SibBling Rivalry Design
Clothing with Wear Atude! Our fresh designs are always changing and always created for people who love bold style and with a musical theme. We love how music speaks to people and want to express this in a visual way that allows people to express themselves with what they wear.
DEAD CHILL ~ Men's high top shoes
Regular price

Sale price

$88.00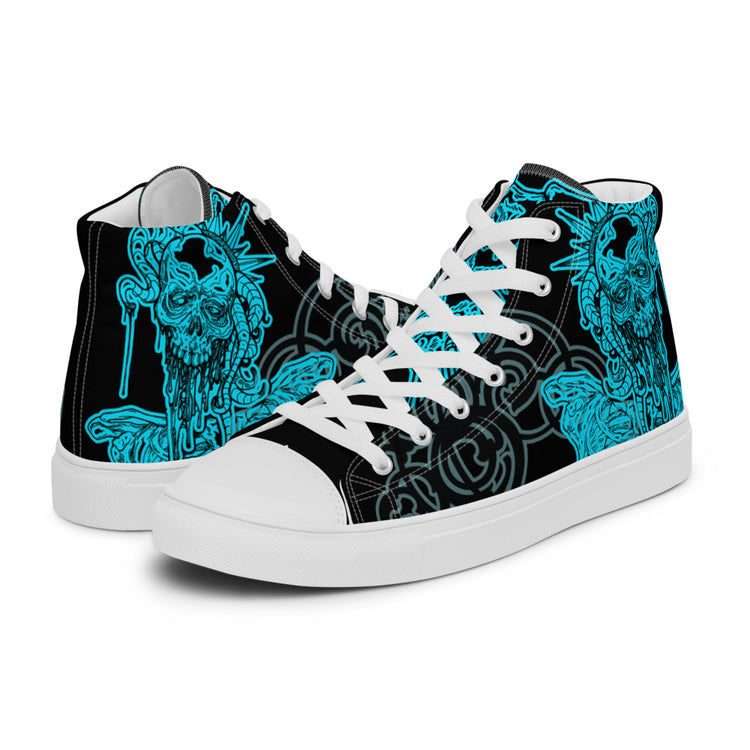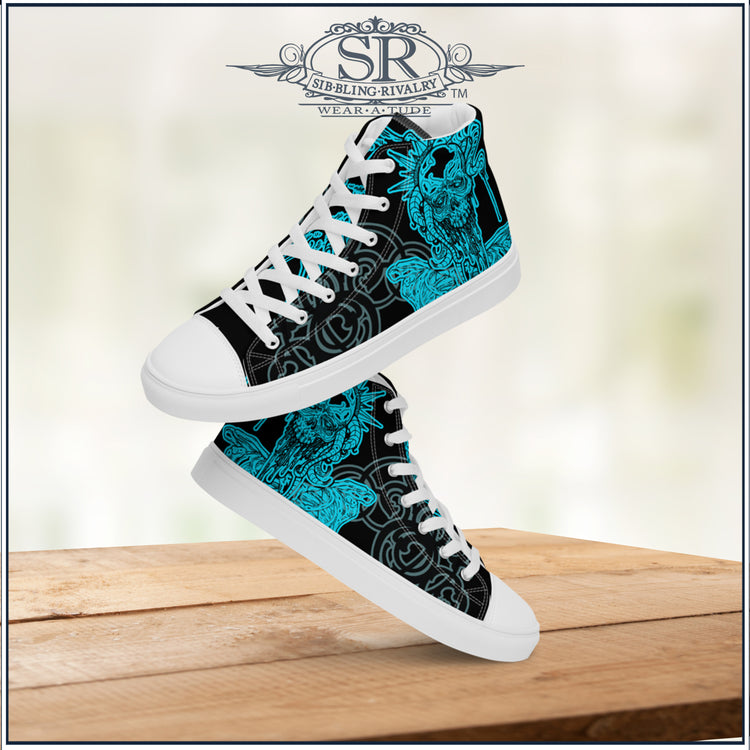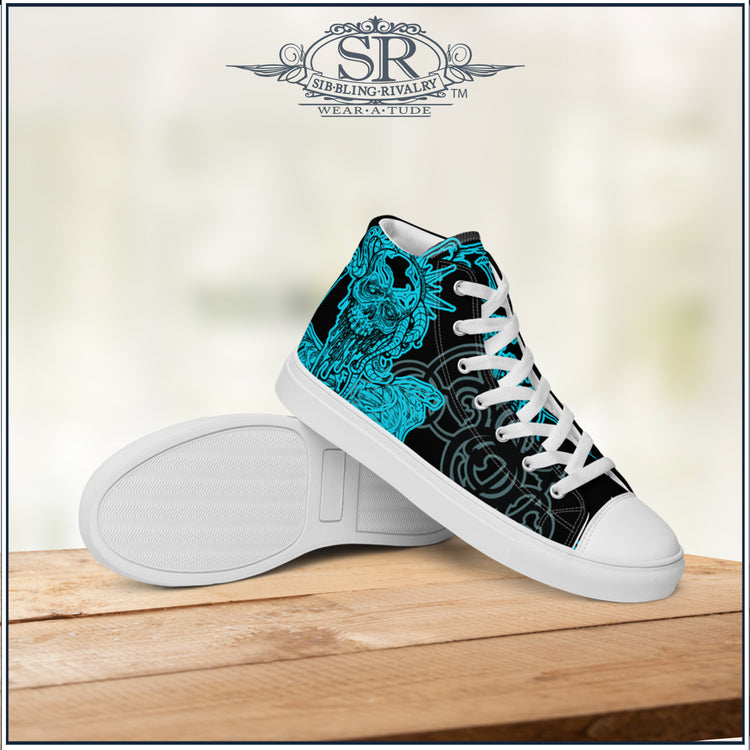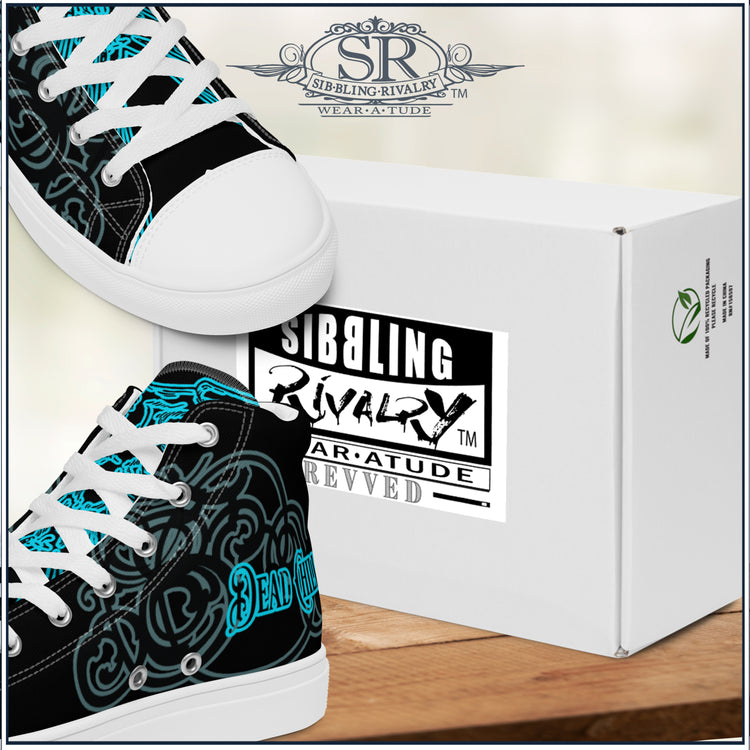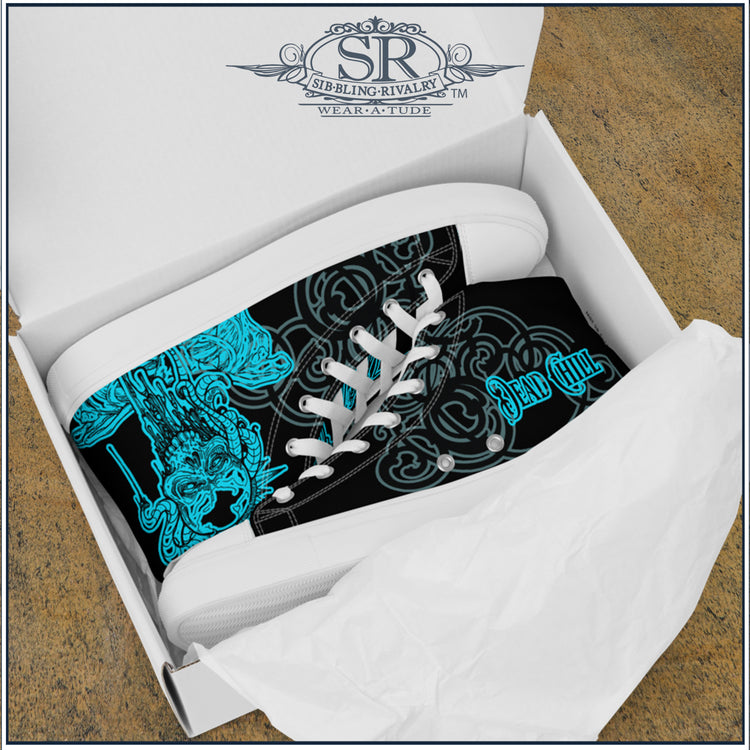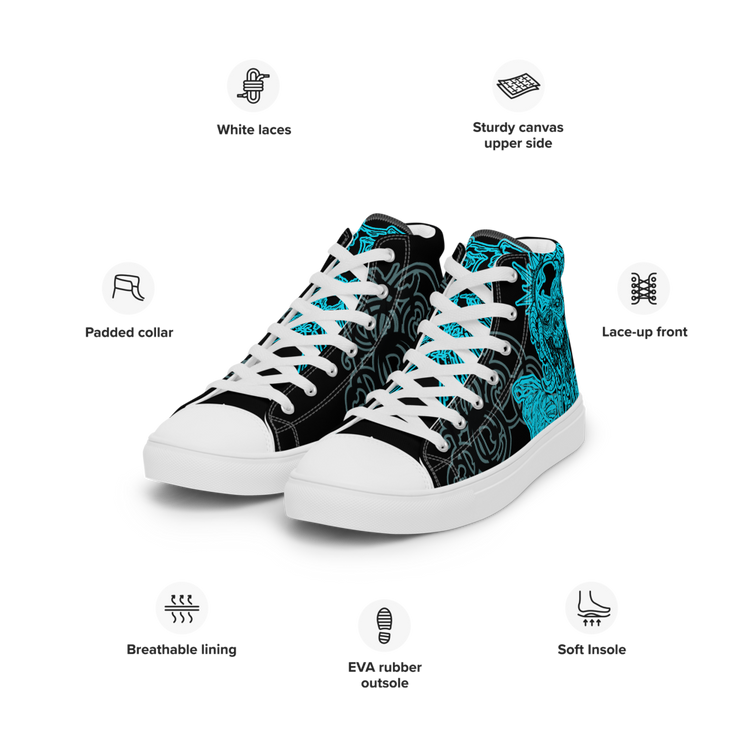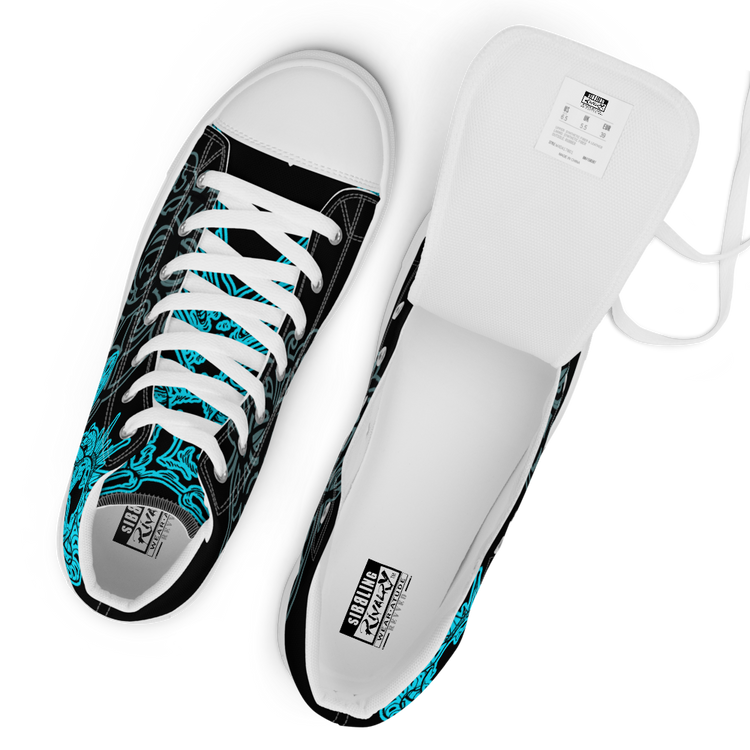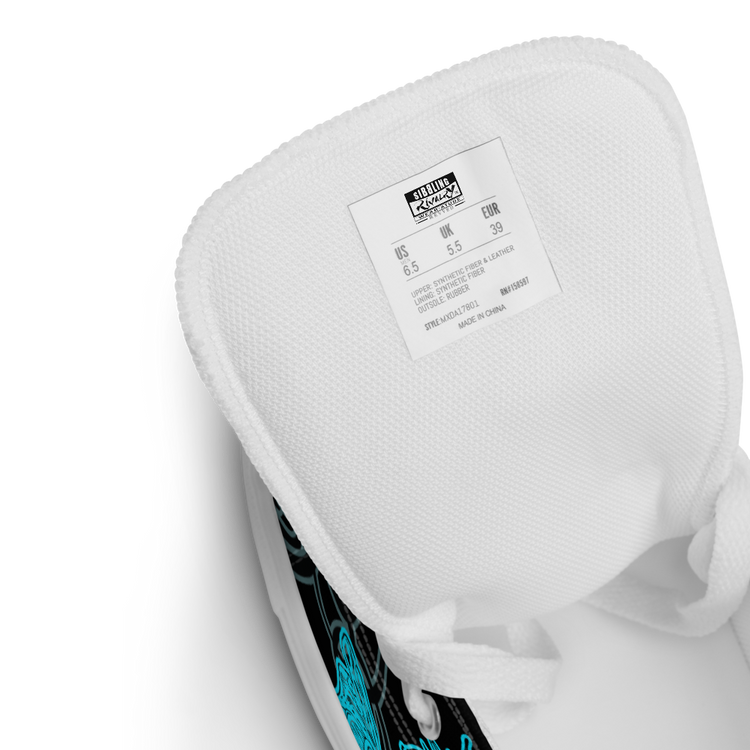 DEAD CHILL
CHILLY SKULLATUDE HIGH-TOPS
Add a kicking style to your feet! Be sure to add a pair of our classic, stylish high top canvas shoes to show off your own Wear A Tude. These hightop runners will be a great addition to your wardrobe.
 ____________________________________________________________________________________ 


Important: This product is available in the following countries: United States, Canada, Australia, New Zealand, and Japan. If your shipping address is outside these countries, please choose a different product.

Disclaimer: Some people say the shoes will have a glue-like smell when opening the box. The smell will disappear a few days after the shoes are unpacked.
Size guide
| | | | | |
| --- | --- | --- | --- | --- |
|   | US MEN | UK | EUROPE | FOOT LENGTH |
| 5 (inches) | 5 | 4 | 37 ½ | 9 ¼ |
| 5.5 (inches) | 5 ½ | 4 ½ | 38 | 9 ¼ |
| 6 (inches) | 6 | 5 | 38 ½ | 9 ½ |
| 6.5 (inches) | 6 ½ | 5 ½ | 39 | 9 ½ |
| 7 (inches) | 7 | 6 | 40 | 9 ¾ |
| 7.5 (inches) | 7 ½ | 6 ½ | 40 ½ | 10 |
| 8 (inches) | 8 | 7 | 41 | 10 |
| 8.5 (inches) | 8 ½ | 7 ½ | 42 | 10 ¼ |
| 9 (inches) | 9 | 8 | 42 ½ | 10 ½ |
| 9.5 (inches) | 9 ½ | 8 ½ | 43 | 10 ¾ |
| 10 (inches) | 10 | 9 | 44 | 11 |
| 10.5 (inches) | 10 ½ | 9 ½ | 44 ½ | 11 |
| 11 (inches) | 11 | 10 | 45 | 11 ¼ |
| 11.5 (inches) | 11 ½ | 10 ½ | 46 | 11 ½ |
| 12 (inches) | 12 | 11 | 46 ½ | 11 ½ |
| 12.5 (inches) | 12 ½ | 11 ½ | 47 | 11 ¾ |
| 13 (inches) | 13 | 12 | 47 ½ | 12 |